What is it
The 006 Special Agent Association is a Social Promotion Association - Third Sector Body that joins families (parents, grandparents, uncles, brothers, ...), educators, teachers, pedagogists, administrators, managers and all citizens (organised and not) interested in improving the quality of the educational experience of children in preschool services in the Unione Terre d'Argine territory.
The Association was founded on February 21th 2018 following the participatory project 006 Special Agent (supported by Regional Law n. 3/2010) which involved managers, teachers, educators, families and citizens in order to create a Regulation able to increase the active participation in preschool services 0-6 years.
Who are 006 Special Agents
The 006 Special Agents are attentive and active people who want to create an environment full of opportunities for children. During the first Assembly, the 116 founding members voted for the 13 members of the Executive Board who in turn elected the offices established by the Association's Statute: the President, the Vice President and the Secretary.
What are the Special Missions
The Special Agents 006 can propose and carry out the Special Missions with the aim of improving the quality of the educational experience, both inside and outside the educational services 0-6 years. The Missions can be promoted by citizens, Board of nursery school/preschool/institute, associations of parents, local public bodies and members of the Association, by filling out the form.
The Special Missions are proposals, activities or projects with different levels of complexity and can be addressed both to the care of the places and the care of the community.
In addition, Transversal Missions can be activated: activities and projects of lesser complexity, simpler and easier to carry out. They arise from the ideas of the members and need more limited support from the Association.
Brochure about Association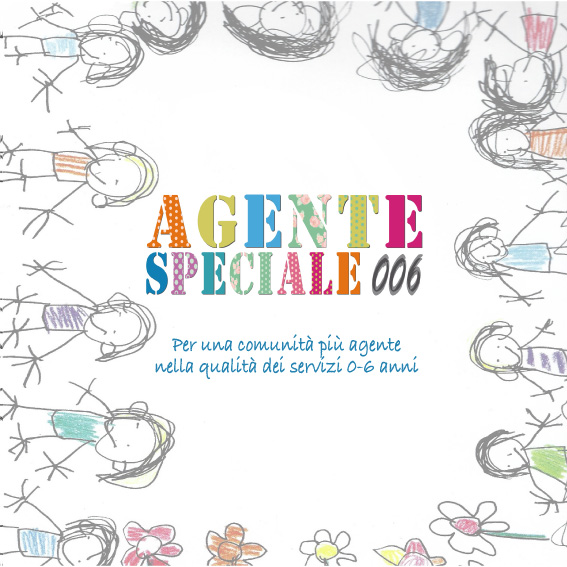 To know more
Info
E-mail: This email address is being protected from spambots. You need JavaScript enabled to view it. - This email address is being protected from spambots. You need JavaScript enabled to view it.